Thursday, 12 November 2015

/ 6 Comments
#BTCYA or More Books I Need to Read.
Last night the very lovely Amanda and Tim from HarperCollins YA came to Melbourne to talk about some of their favourite books from 2015, and to introduce us to some upcoming titles which will soon become favourites.
We arrived to find fabulous swag bags on our seats with these lovely goodies inside:
We were also given chocolates which may or may not have come from the hotel mini-bar.
Terry the dinosaur, the most famous member of the HarperCollins team, was too shy to get up on stage, but he was an eager participant in the trivia competitions. He didn't win anything though.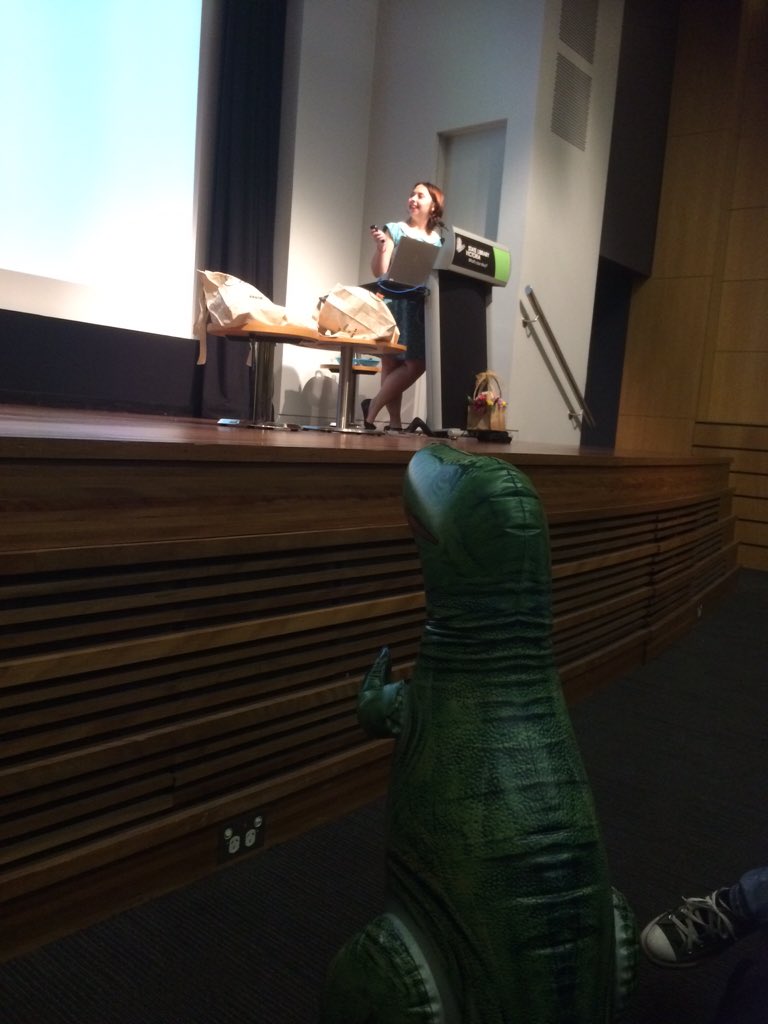 All the best blogs were mentioned... (4 rows down, in the middle)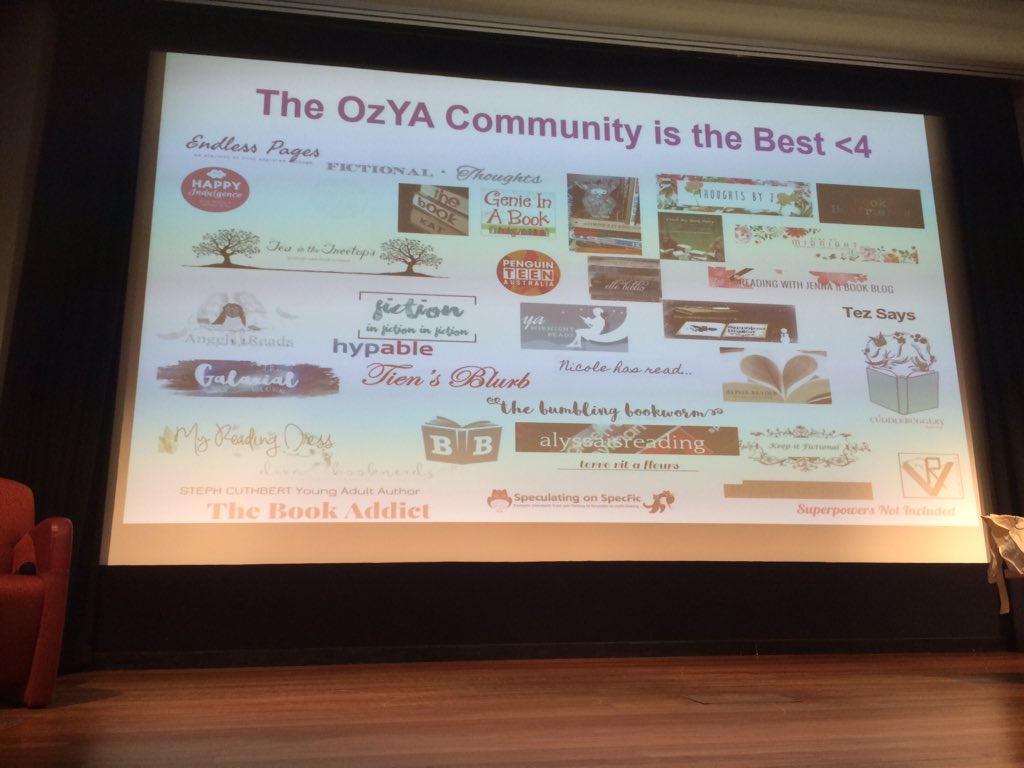 Author Alison Goodman shared some of the research she did before writing
Lady Helen and the Dark Days Club
. She also taught us a Regency dance. And in what was, perhaps the highlight of the evening, we will never be able to watch Pride and Prejudice again without thinking that Lizzie is going commando and Mr Darcy has sawdust in his shirttails.
So here are the books I will be looking out for in the coming months:
I love the sound of this one. Reminds me a bit of the film Proof.
Music, time travel and pirates. I'm in.
A few people were lucky enough to pick up a copy of this one last night. Very jealous.
We've been promised super messy crying from this one. Bring it on.
A siren falls in love with a sailor she's meant to lure to his death. This is not going to end well for someone.
There were loads more, far too many to fit in one post, but these are the ones that excited me the most.
What are you looking forward to reading next year?
November 12, 2015


#amreading
#BTCYA
#LoveOzYA
2016 releases
HarperCollins
HarperCollinsYA
TBR
Related Posts