Home
Australia , book tour , Daughter of Smoke and Bone , Days of Blood and Starlight , Dreams of Gods and Monsters , Hachette Australia , Laini Taylor , Library at the Dock , Little Bookroom , Melbourne , Q&A , signing
Thursday, 18 September 2014

/ No comments
An Evening with Laini Taylor
Laini Taylor
is the very talented author of the Daughter of Smoke and Bone trilogy and a couple of weeks ago I was lucky enough to get the opportunity to hear her speak.
The event, organised by
The Little Bookroom
and
Hachette Australia
, and held in the beautiful new
library at the Docklands
, attracted dozens of book lovers keen to hear what had inspired the fantastical story of Karou.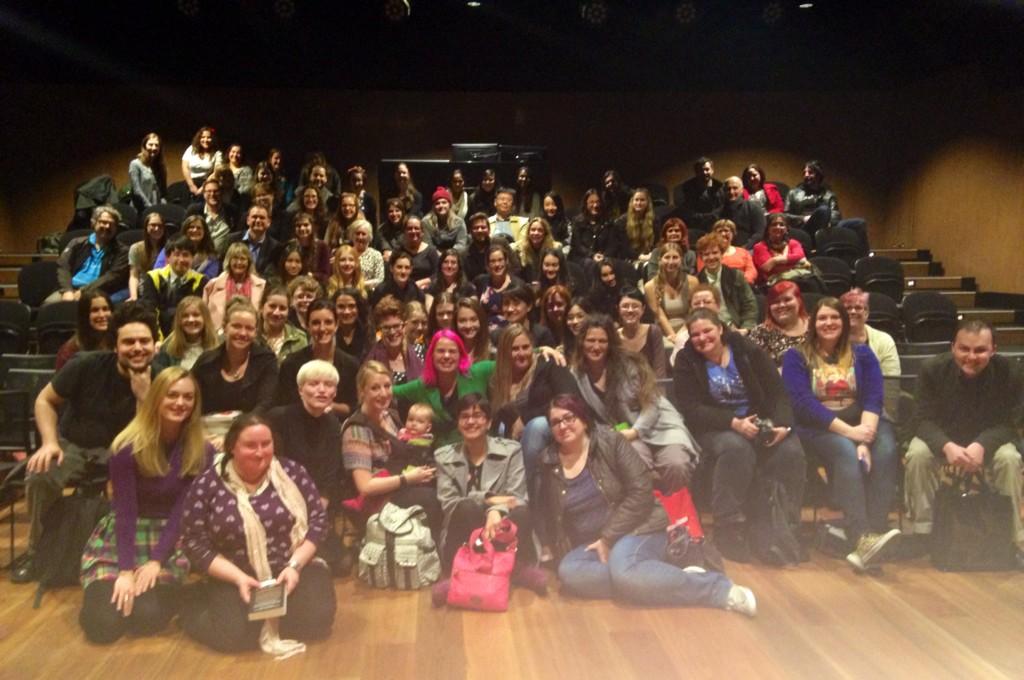 Laini spoke about her writing process and how the story developed from an image she had of a girl with blue hair and eyes on her feet talking to a demon-like creature with massive horns into an epic trilogy. She also talked about a novel about flying ballerinas in the military that will never see the light of day!
After the talk was a signing, and I was thrilled to get a copy of Lips Touch Three Times, which I hadn't read, and get it signed. I was too nervous to really say anything other than hello. I was a bit starstruck!
It was a fantastic evening and it has really inspired me to seek out opportunities to hear other authors speak about their work.
Here are some more photos from the night, and of the view around the Library - sorry about the quality, I only had my phone!
Australia
book tour
Daughter of Smoke and Bone
Days of Blood and Starlight
Dreams of Gods and Monsters
Hachette Australia
Laini Taylor
Library at the Dock
Little Bookroom
Melbourne
Q&A
signing
Related Posts